Token2 : Simple Two Factor Authentication for any application
---
Classic tokens in Azure cloud MFA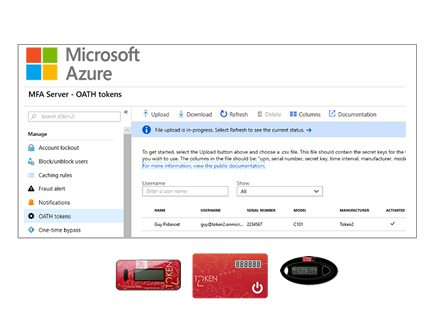 Microsoft has recently announced the public preview availability of classic OATH hardware tokens with its cloud-hosted Azure MFA Server. Token2 is listed as one of the vendors. All of our tokens have been tested and are confirmed compatible with this new feature, feel free to choose any from our online shop. You can compare the specifications of different products using the product comparison page
---
Programmable hardware tokens

Token2 miniOTP-1 token is a "drop-in" replacement of OTP mobile apps (such as Google Authenticator or similar). It supports authentication backends requiring TOTP tokens and is compatible with services such as Google Accounts, Microsoft, Facebook, VKontakte, Dropbox, GitHub, Kickstarter, TeamViewer, and others.
---
Classic hardware tokens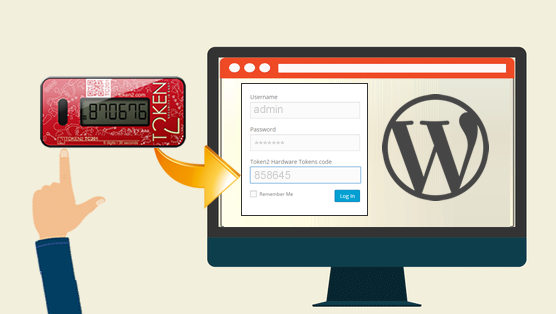 Token2 provides classic OATH compliant TOTP tokens, that can work with systems allowing shared secret modifications , such as Azure MFA server and many others . Token2 has also developed a plugin that allows enabling classic hardware token authentication with WordPress without the need of an additional authentication server or API. Each device has a unique serial number to identify the hardware token. Seeds associated with the respective serial numbers are sent separately after the delivery is confirmed by the customer. Additionally, an online tool to generate QR codes from the hardware token seeds will allow cloning them to software token mobile applications.
---
TOKEN2 TOTPRadius
A simple and cost-effective way to provide secure, policy-compliant and user-friendly on-premises two-factor authentication solution with self-enrollment
---
Token2 TOTPRadius provides the RADIUS RFC-2865 for TOTP RFC-6238 based authentication. With TOTPRadius you can integrate a large variety of third-party products and systems with multi-factor authentication. A number of enterprise products and services like VPNs (including Meraki CVPN and Fortinet VPN), Citrix XenApp/XenDesktop, VMWare View and many others provide support for RADIUS servers to validate second factor of user authentications.
TOTPRadius supports OTP-only authentication based on RFC-2865 algorithm (TOTP: Time-Based One-Time Password Algorithm), LDAP authentication as well as LDAP+TOTP combined authentication. It provides a web based administration panel and an HTTPS REST based API service designed to enable users' self-enrollment.
---