---
Configuring VMWare View to use TOTPRadius as the secondary authentication source
Open up the View administrator, navigate to View Configuration > servers.
Select the Connection Servers tab
Select your Server and click the Edit button.
in the "Edit Connection Server Settings" pop up window, change 2-Factor authentication to RADIUS
Check enforce 2-factor and windows user name matching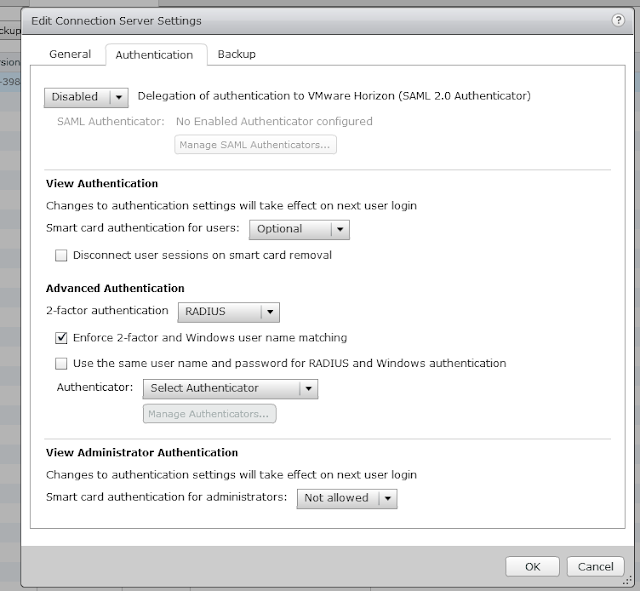 On Select Authenticator Select New.
Update the fields with your information. Set the hostname/address field to point to your TOTPRadius appliance.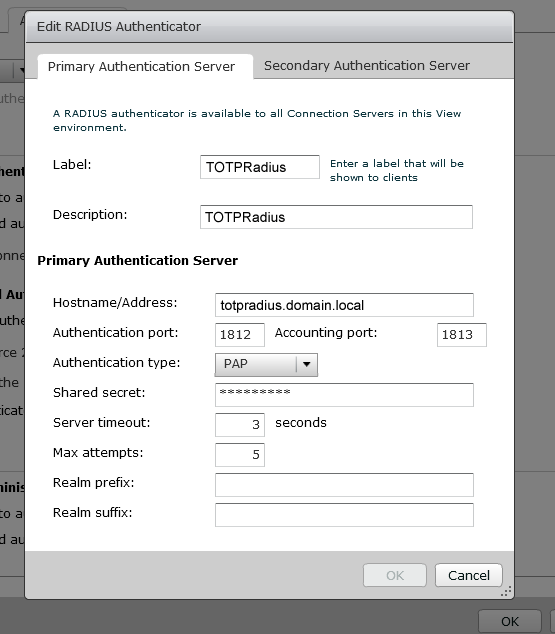 We are now done with the View Configuration.
Now open your View Client and connect to your connection server. you will be prompted for your pass code: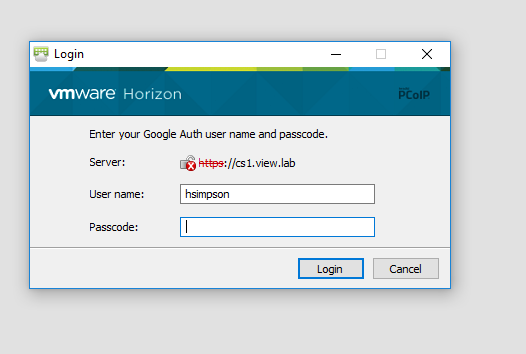 Enter your passcode generated by the mobile app or the hardware token, and if setup correctly you will be prompted for your domain credentials.
Please note that there is no self-enrollment possible with this configuration, so you may want to set the initial login allowance to zero.