blog
Product Improvement Announcement - OTPC-N
26-08-2019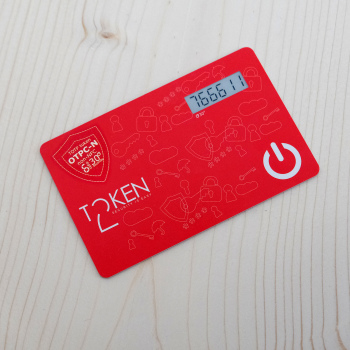 We're excited to announce that our popular product, the non-programmable classic card format TOTP token, OTPC-N, has been redesigned and the following improvements were made:
The eInk screen is now bigger (24 × 7 mm instead of 20 × 5 mm)
The serial numbers are now shown in QR code format, making it easier to manage the inventory and the seeds
The part number and the price have not changed.
---
Subscribe to our mailing list
Want to keep up-to-date with the latest Token2 news, projects and events? Join our mailing list!