Token2 Plugins pour Wordpress
Le plugin de token pour Wordpress vous offre l'authentification a deux facteurs (A2F) pour pouvoir utiliser les token Token2. L'A2F peut-être active par l'utilisateur par l'administrateur.
Tous les token Token2 son compatible avec ce plugin Wordpress. Veuillez noter que vous n'êtes pas obligé d'utiliser des token programmable tokens programmable, nous vous recommandons d'utiliser des tokens classiques (mais les token programmable fonctionne aussi).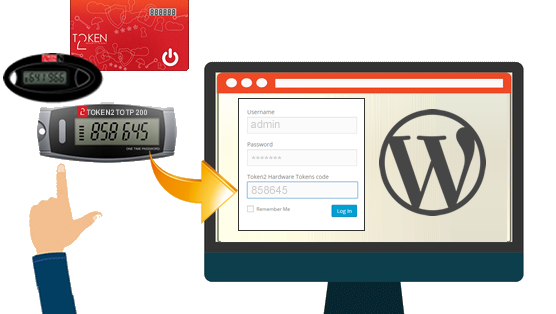 Instructions d'installations
Soyez sûr que votre hébergeur est capable de fournir le temps précis pour le PHP/Wordpress, c'est-à-dire un NTP daemon doit être en marche sur le serveur.
Installez et active le plugin.
Entrez une description dansla page Utilisateurs -> Profils et options personnel, dans la section Token2 Token.
Entrez le code secret du token utiliser (le code est envoyé par Token2 après la confirmation de l'achat) dans le champ en format Base32.

<![if !supportLineBreakNewLine]>

Vous pouvez aussi entrez le code secret du token sur un bout de papier et le mettre dans un endroit sécurisé.
N'oubliez pas de cliquer sur Mettre à jour le profil en bas de la page avant de la quitter.
C'est tout ! Votre blog Wordpress est maintenant plus sécurisé. Pour les connections ultérieurs, Vous aurez besoin d'entrez le code indiquer sur le token en plus de votre identifiant et mot de passe.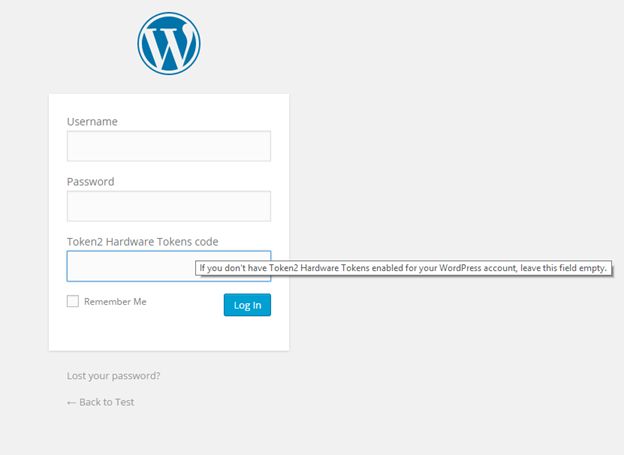 Pour plus d'information, cliquez ici .
Subscribe to our mailing list
Want to keep up-to-date with the latest Token2 news, projects and events? Join our mailing list!