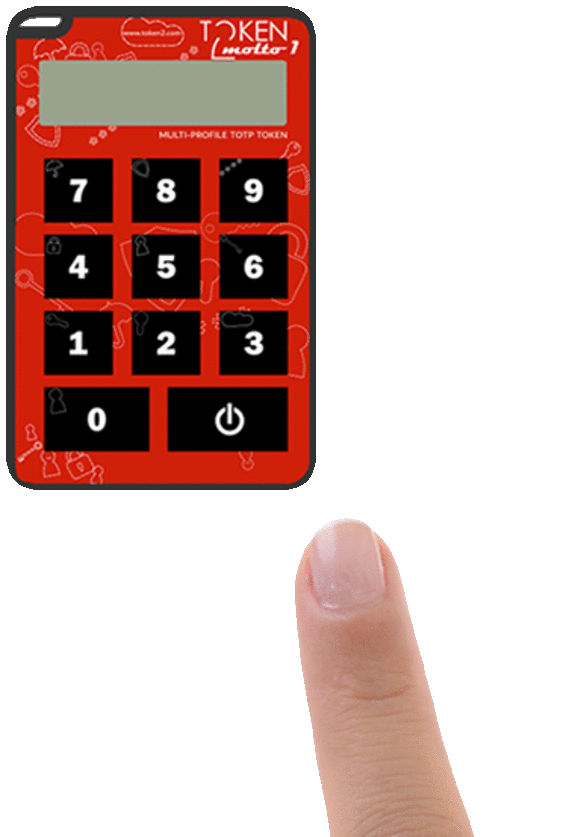 Our new product currently being finalized, the Token2 Molto-1, will expand on our technology by now supporting up to 10 Time based One-Time Password (TOTP) profiles. Earlier this year, with the miniOTP-2 we introduced the world's first programmable TOTP tokens with time sync. The aim of miniOTP-2 was to provide a solution to the time drift that affects hardware tokens.
Token2 Molto-1

We didn't want to stop there, though! We also recognize the desire for multiple profiles which is why our latest product is a programmable multi-profile hardware token, called Token2 Molto-1. The clue is in the name, at least for anyone who understands Italian - "molto" is "many" in Italian. Having a multi-profile programmable hardware token means you can have only one device for up to 10 of your accounts. Hardware tokens are a great way to protect and secure your accounts from cyber attacks and we recognize that most people will have multiple accounts they want to secure. For example, it's common for users to have a Gmail account, a Microsoft account, a Facebook account, and so on. In the past users would need a separate device for each of their accounts, but not with the Molto-1. By supporting 10 TOTP profiles we are providing increased flexibility to our hardware token customers. The programmable nature of the Token2 Molto-1 is also aimed at providing maximum flexibility so that you can have a token that suits your cybersecurity needs.
We are finalizing the development of the product and are expecting the first batch to arrive from our factory by the end of July. Specifications are as shown below.
| | |
| --- | --- |
| Dimensions | 46x71x4mm |
| TOTP Profiles | up to 10 |
| Programmable | via NFC, Windows and Android app |
| Time sync | Yes |
| NFC Access | Password protected - password can be changed |
| Time step | 30 or 60 seconds |
| OTP Length | 6 or 8 digits |
| Maximal seed length | 160 HEX (128 base32) |
| Seed hash algorithm | SHA-1 or SHA-256 |